2A., About Time!, CCP, censorship, Collapse, Demon-Craps, Disinformation, Dumb Ass!, Elites, Fact-Checkers, Freedom!, Globalist, Here@Home, I Told Yo Ass!, lawlessness, Lets Go Brandon, Matrix, New World Order, political, Protest, Red Pill, Replacement population, Right In Your Face!, The Great Reset!, War, WEF, Whistleblower, Wow!, WTF!
2 More Secret CCP Police Stations Discovered in LA, New York: Report
By Andrew Thornebrooke December 7, 2022 Updated: December 9, 2022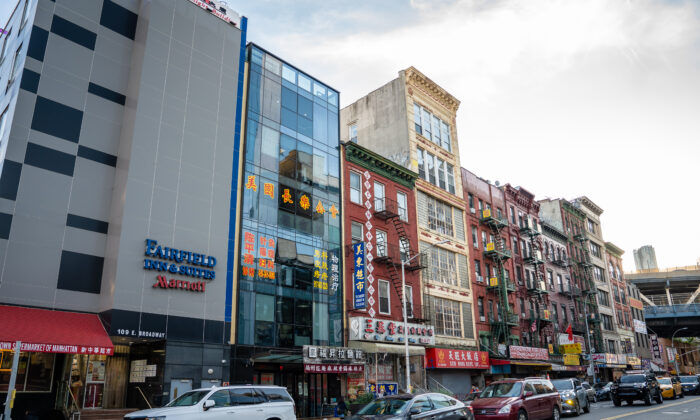 A nonprofit group has discovered 48 new overseas police stations with ties to China's communist regime, including two previously unknown facilities in Los Angeles and New York City.
The newly identified sites are among more than 100 police outposts that are spread out across 53 nations.
The facilities have been used by the Chinese Communist Party (CCP) to carry out an illicit campaign of transnational repression, according to Safeguard Defenders, a nonprofit organization that published a Dec. 5 update to its findings from a previous investigation released in October.
"It's outrageous that the Communist Chinese government is exercising extraterritorial law enforcement on U.S. soil," Rep. Nicole Malliotakis (R-N.Y.) told The Epoch Times in an email.
"It should be a top priority of Secretary Blinken and Attorney General Garland to shut down these stations to protect our Chinese-American constituents and our nation's sovereignty from foreign encroachment."
Malliotakis was among several Republican lawmakers who issued a letter in October demanding explanations from Secretary of State Antony Blinken and Attorney General Merrick Garland for the facilities' continued existence.
The Safeguard Defenders report found that four separate police departments in mainland China helped to create the facilities, which the regime began setting up in 2016. Those in New York and Los Angeles were established in 2018, and are overseen by the Wenzhou Public Security Bureau, located in eastern China's Zhejiang Province.
More Here:
https://www.theepochtimes.com/2-more-secret-ccp-police-stations-discovered-in-la-and-new-york-report_4909946.html?welcomeuser=1
---