2A., About Time!, CCP, CDC, censorship, covid, FDA, Globalist, Gun Control, Health, Here@Home, immigration, lawlessness, Lets Go Brandon, Me Too Movement, political, Schools, The U.N., Trump, Vaxx Passports, War, World News, WTF!
CDC Has Identified First Case Of Omicron Variant In The US
CNN's Chief White House Correspondent Kaitlan Collins has tweeted that the CDC has identified first case of Omicron in the US in California, according to a source.
But, but , but, isn't California all masked up?
The CDC reports that the individual was a traveler returning from South Africa.
The individual was fully vaccinated and had mild symptoms.
The individual is now self-quarantining.
Fauci explains that it's "important to get vaccinated, get booster shots"…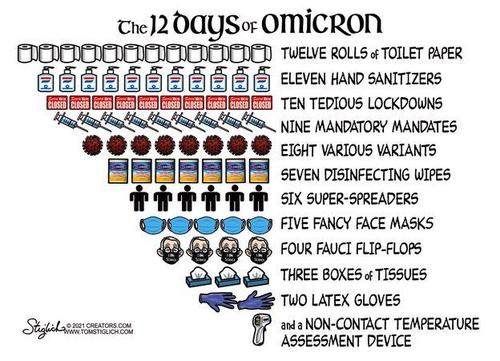 More Here:
https://www.zerohedge.com/covid-19/cdc-has-identified-first-case-omicron-variant-us
---