Biden, Pelosi, Schumer Call On Gov. Cuomo To Resign As New Criminal Probe Announced
The top three Democrats in the country all called for New York Governor Andrew Cuomo's resignation after a state investigation confirmed allegations of sexual harassment against him on Tuesday.
Joe Biden, House Speaker Nancy Pelosi, and Senate Majority Leader Chuck Schumer all called upon Cuomo to resign as governor.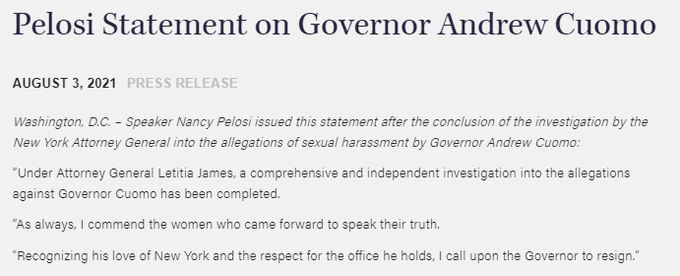 Story here:
https://www.infowars.com/posts/biden-pelosi-schumer-call-on-gov-cuomo-to-resign-as-new-criminal-probe-announced/
---