NFL Players Rally Behind Star Wide Receiver Who Doesn't Want To Take COVID Vaccine
The NFL released new COVID regulations on Thursday that say a team with a COVID outbreak will be forced to forfeit any game the league can't reschedule.
In addition to punishing the team with the outbreak, that organization would also be responsible for covering the lost revenue for the canceled game.
Players on both teams would not receive a paycheck for any game the league called off due to a COVID outbreak.
In response to the announcement, Arizona Cardinals wide receiver DeAndre Hopkins tweeted and then deleted, "Never thought I would say this, But being put in a position to hurt my team because I don't want to partake in the vaccine is making me question my future in the @Nfl"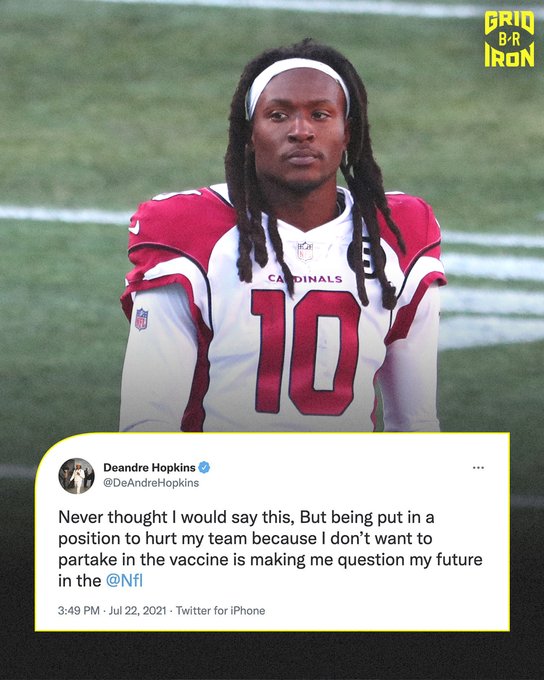 Full Story Here:
https://www.infowars.com/posts/nfl-players-rally-behind-star-wide-receiver-who-doesnt-want-to-take-covid-vaccine/
---